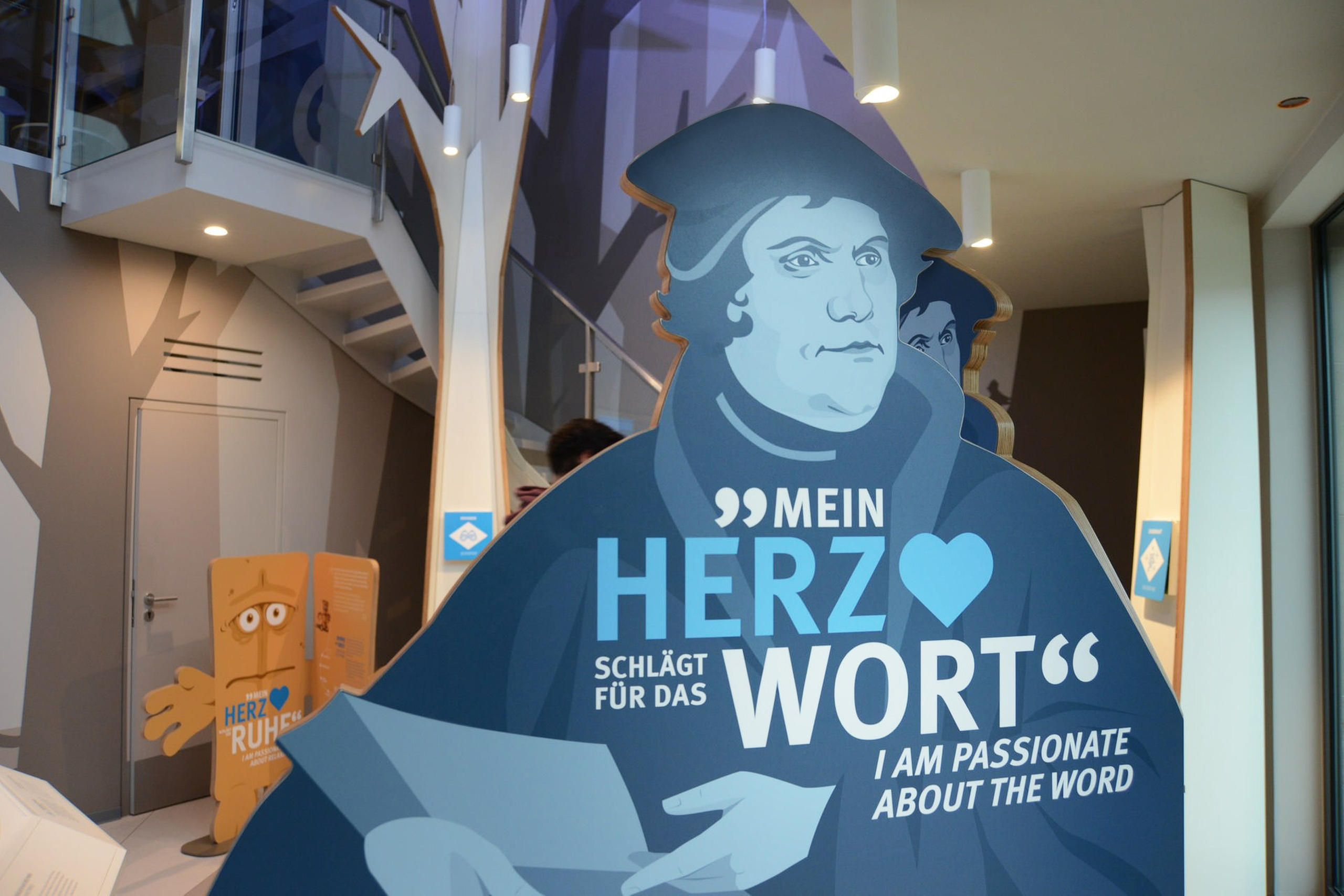 Fotos: Dominik Saure, Thüringer Tourismus GmbH
Meet famous
Thuringians

Martin Luther, Johann Sebastian Bach, and Bernd das Brot are among the famous historic and contemporary personalities who greet the visitors in the first part of the showroom, The Clearing. Surrounding the main interactive exhibit – an interactive map of Thuringia – the form-cut silhouettes directly address visitors as they share their tips and insights on how to explore the region with vivid graphic illustrations.


















Fotos: Alexander Müller
The View


The circular room, The View, sets the scene for the showroom's 360° virtual reality experience. Using VR headsets, vistors can immerse in Thuringia's attractions; fly over the Rennsteig and Wartburg, explore the Drachenschlucht, and marvel at the interior of the Nationaltheater in Weimar.

Framing the atmospheric space, a backlit panoramic view showcases Thuringia's natural and cultural landmarks and features integrated vitrines, soundbites, and hands-on exhibits.
Foto: Dominik Saure, Thüringer Tourismus GmbH